Quinoa Power Grains Gluten-Free
This naturally cultured sourdough bread has a slightly nutty flavor, its moist, and yummy. Great for sandwiches, toast, or most anything you can think of. Always amazingly organic, gluten free and top nine allergen free, for you!
INGREDIENTS
Net Wt. Per Loaf: 1 lb. 5 oz. (595 g)
Ingredients: Water, Millet Flour*, Sorghum Flour*, Quinoa Flour*, Teff Flour*, Buckwheat Flour*, Psyllium Seed Husk Powder*, Raisin Juice Concentrate*, Flax Seed Meal*, Sea Salt, Citrus Fiber*, Whole Quinoa*.
*Denotes Organic Ingredients
Best if refrigerated after opening for up to 6 weeks.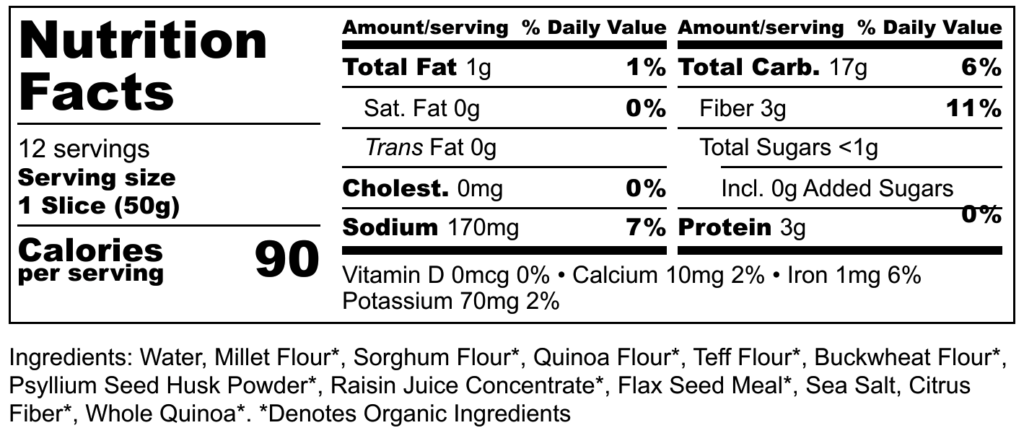 We only use certified or tested gluten-free flours in our baking facilities.
You'll love your bread, or we'll buy it back.